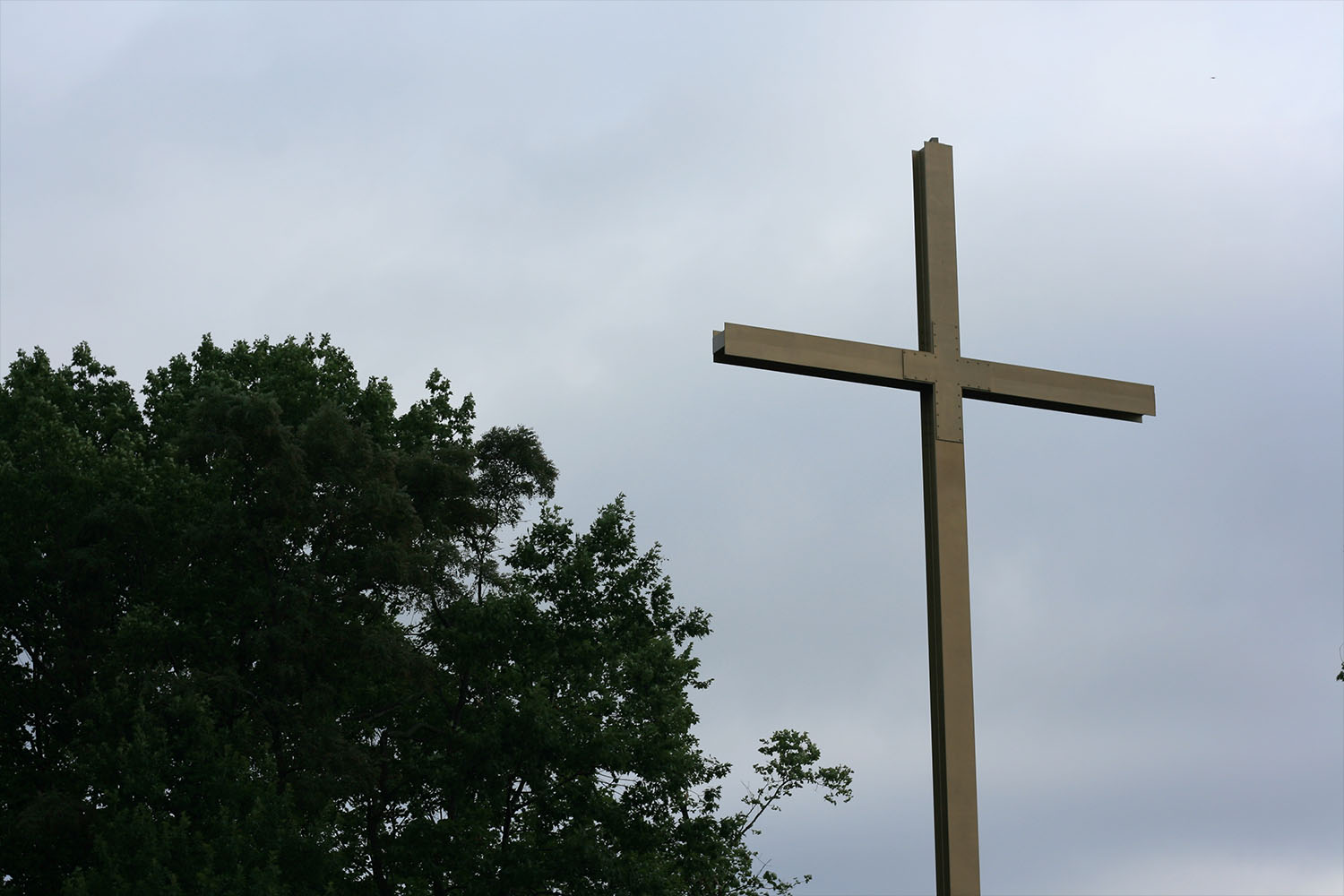 Set atop a hill adjacent to Holy Spirit Friary, the 60-foot Steel Cross is visible from miles around in the Ohio Valley. It is a powerful reminder of the University's Christian obligation to "live under the cross."
The cross stands on the edge of campus overlooking the Ohio River, U.S. Route 22, and Weirton, West Virginia. Made of two steel I-beams, the cross reflects a bond with the steel industry of the Ohio Valley. It was designed, constructed, and erected by Barkhurst Construction of Weirton.
At the dedication in January 1991, University President Father Michael Scanlan, TOR, called the Steel Cross "a powerful symbol of our Christian commitment." The cross was modeled after a similar cross in Medjugorje, Bosnia-Herzegovina.
At the foot of the cross is a plaque that recognizes Msgr. John J. Demkovich and his sister, Evelyn Demkovich, who largely funded the building of the Steel Cross and regularly donated to the University's financial aid fund.
Several faith households on campus have longstanding Steel Cross traditions, such as the Guardians of the Divine Will, who sing a hymn under the cross with the addition of each new member.
Stand at the foot of the cross and reflect on Jesus' Passion and his words in Matthew 16:24: "If any man would come after me, let him deny himself and take up his cross and follow me."